Trikes make play for all at The Willoughby School in Bourne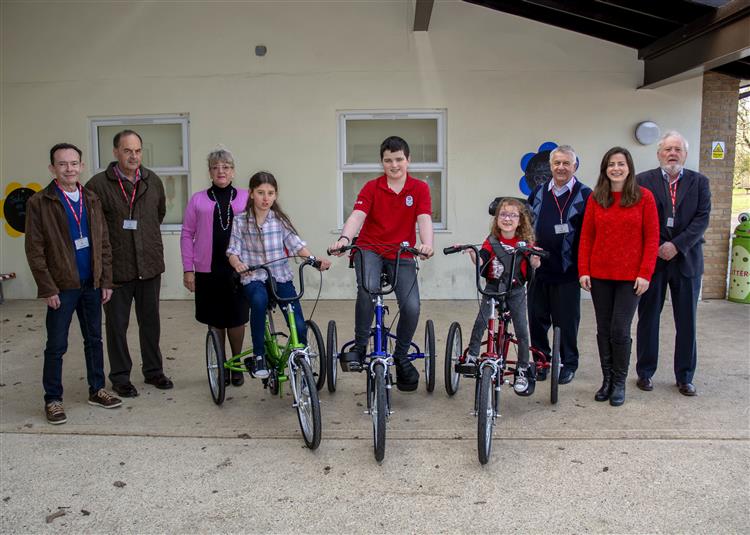 Tireless fundraising by parents from a Bourne school and a generous donation have meant that 11 brand-new trikes have been purchased. Pupils at The Willoughby School for children with special educational needs received the three trikes worth around £2,500 each from from the Bourne United Charities and purchased a further eight thanks to a major fundraising drive.
Nina Prowting, deputy headteacher, said the trikes were gratefully received. She said:"When I joined the school in January 2018, we had a couple of trikes but they were a bit worse for wear. "I sat down with our fundraiser and we did some research into them and came across the Tomcat trikes.
"The parents were fantastic with their fundraising and did activities such as bag packing to raise the money.
"It was a really good effort from them.
"These trikes can be specially adapted for the differing needs of the pupils who are really exited about them."
Anna Rogers, one of the Bourne United Charities's Trustees, said: "They will make such a big difference to the children.
"The children can participate in exercise at break and other times too and it was really good to see them having fun on them.
"They were really, really pleased with them and the children were really excited.
"Each one can be adapted to each child's needs so it's really great that everyone can be involved.
"The Bourne United Charities Trustees felt that this was something that we should support."
Published by: Stamford Mercury | 23 March 2019